Not many sports are as plentiful as tennis when it comes to betting. The season lasts pretty much all the way through the calendar year, with matches taking place all over the planet.
From Davis Cups to Grand Slams and the even the Olympics, tennis is ever-present, Melbourne, Paris, London and New York might get the majority of the attention, but it's a rare day that there's no tennis taking place.
888sport's tennis odds are an example of this. Whether played in Dubai or Nottingham, the opportunity to make money betting on tennis is there. To avoid misjudged bets, here are a few tips on picking the perfect tennis wager…
Head-To-Heads Can Be Misleading
Tennis loves looking at the 'last time they met' and career records. While there's some worth in that, it often isn't as significant as the odds would have you believe.
The best ever players might not be as impacted by this as some others, but we will still see it alter odds for Roger Federer, Novak Djokovic and Rafael Nadal if they have slipped up against an opponent on multiple occasions.
Sure, if someone is 5-0 against Federer, that's worth something, but unless you've looked into each of those matches, it's probably not as meaningful as the odds show.
Question The Norms
There are certain beliefs, and perhaps even clichés, that exist in tennis betting that aren't as watertight as people may think.
A player coming back from a set or two down doesn't guarantee a victory in the decider, in fact that pattern is all too often overplayed. This can lead to great value on the player that has just lost a set.
Just because everyone else is following a way of thinking, it doesn't mean it's the right way to go. In tennis betting, it often leaves openings to take advantage of going against the flow.
Analyse & Research Form
The betting markets will shift when they sense a player has hit bad form. It's always worth considering the cause of form, however, rather than taking the results at face value and missing a trick.
If a player cruised to a tournament victory last week, but they faced a lot of inferior or partially injured opponents, it's worth taking it with a pinch of salt.
If someone suffered a shock heavy defeat, a bit of extra reading could reveal a legitimate excuse. Depending on the reason, that could see them given a great price for their next outing.
Markets can be too sensitive to perceived form without proper consideration. The same goes for results at a tournament – does it really matter that a player lost at Queen's in the first round three years in a row if they have played brilliant tennis over the last two months?
Keep Eyes Peeled Pre-Match
Rumours can see odds drift pre-match. It can be about an injury concern, or perhaps a wave of people wondering if the player is really motivated for the match.
Nadal is arguably the greatest player ever, but if he's not really engaged, the chances of victory at very different. If he's only playing at 70% because of a niggling injury, the underdog suddenly becomes a good betting option.
While these can be traps, it's also worth keeping an open mind as the match approaches.
How Do They Fare In Big Moments?
Winning the big points, thriving in deciding sets, isn't about luck. It's often – like a penalty shootout – a mentality thing. Some athletes are at their best when it matters most, while others have a tendency to crumble.
Some have that golden combination of superhuman fitness and grit that makes them a threat even if they are two sets and a break down in a Grand Slam semi-final.
When it comes to in-play betting, all of these things are important. Know not just your player's results, but know them, and know their record in certain situations.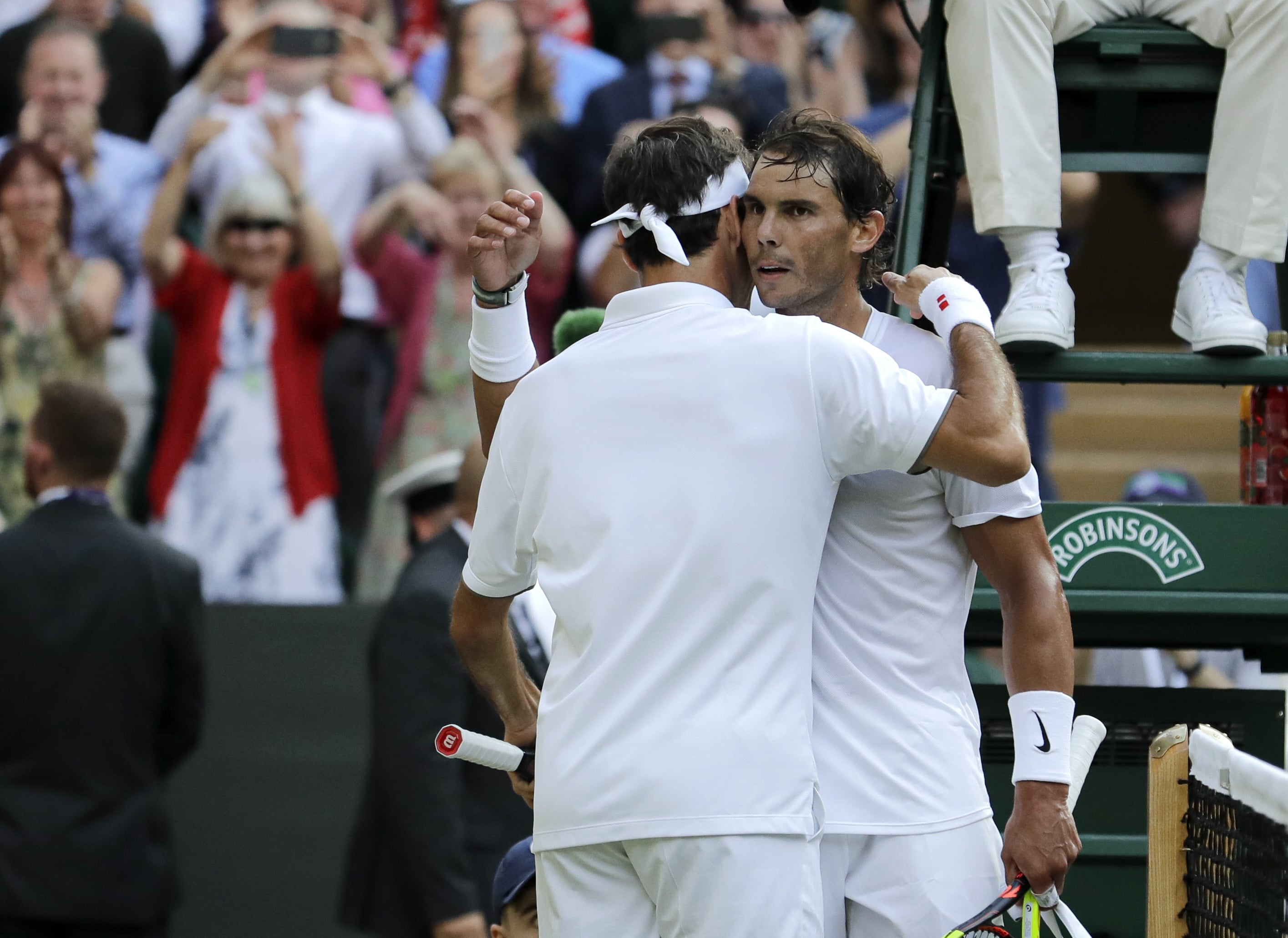 Fan Favourite Fun
Not every bettor picks their bets logically. Plenty of people back someone emotionally. It can be about an underdog story, or a desire for that all-time great to win one more title. Whatever the reason, the outcome is the same: brilliant odds.
A wave of money on a universally loved figure like Roger Federer will see his price drop, and often leave his opponent at great value. Particularly when Grand Slams come around, these are bets to keep in mind, as the prices can become almost too good to be true.
Speedy Streams
If you're not at the event, this is a tricky one. Streams from Sky Sports, BT and Eurosport are a lot slower than the ones used by bookmakers. Those extra few seconds can make all the difference for in-play trading.
Unless you're going to be sat inches away from Djokovic on Centre Court, your best option is a ludicrously expensive stream. It can't keep up with the guys in the arena, but it's as close as you're going to get.
Serve yourself some up to date tennis trivia on 888sport
*Credit for the main photo belongs to Adam Hunger / AP Photo*